BELL LET'S TALK DAY Thursday January 28, 2021
Balance one health is participating in this worldwide conversation to hear "you" out and to make your voice heard about mental health, because mental health is a priority and so are you. It really doesn't matter where you are in the world, if you have a phone and whats app, let's connect.
2020 was a challenging year for many, to say the least and now more than ever finding ways of support in taking steps to improve mental health is essential.
You may have lost your business, your job, your home, a friend, a spouse, sharing space in your home with your children  while you are trying to working at home,  your sick with COVID19, diagnosed with an illness or always scared, sad and your thoughts are over whelming you. You are not alone, let's talk!
Having an avenue of releasing and surfacing your stressors with tools that can help to decrease the stress and the ciaos in your mind, is like clean water for our body's hydration. Nourishing your mental wellness is the best thing you could ever do for yourself and loved ones around you.
BALANCE ONE HEALTH understands mental health is key, no matter what goal you have. We are offering a FREE day for "anyone" and "everyone" to talk, share and get heard because it's in our human nature to be social and communicate with one another.
We look forward to hearing from you, let's book you for January 28, 2021 NOW! info@balanceonehealth.com
Due to over booking, we will extend our dates to accommodate everyone.
YOUR THOUGHTS & EMOTIONS ARE EVERYTHING…ONLY IF THEY ARE SERVING YOU WELL.
Caring about how you feel.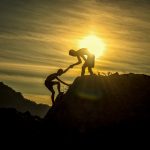 WORLD HEALTH DAY Monday April 7, 2020

An organized event to give back to the community, and it truly couldn't have come at a more needed time.
International Organization of Nutritional Consultant IONC, together with Balance One Health participated to help those in the community that can benefit the knowledge. Providing education to the public on the role in nutrition, lifestyle changes, particularly on supporting the immune system during these times, and prioritizing responsibility of your health and wellness. 
Thank you to our team, IONC management team, director of organizations, and for all the donations of products for this event to help mitigate human suffering in all its forms during this time.
We hope it helped, glad to be a part of this special even help. This day was a success!
Multiple sclerosis (MS) walk Mississauga 2018
What is your MS wish?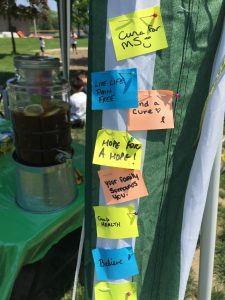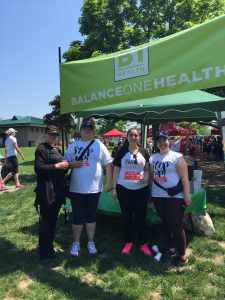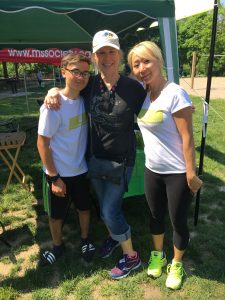 It was a great day for this special annual event hosted by the MS Society and Mandarin restaurant. Surprisingly, MS rates in Canada are the highest in the world.
Some of the members from B1 Health team had the pleasure to meet many amazing people and hear their personal life stories and struggles with MS.  I want to personally thank all those who shared their experiences – they were touching.
B1 Health had a plant your seed of hope at our booth – everyone has a wish!  We also had a fun children's play, refreshing iced tea, while we were able to open and share conversation regarding the walk, health, supports and MS.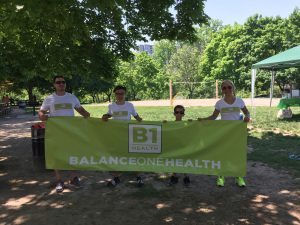 It was an enriching experience and a sensational day; inspiring, enlightening and instilling hope with our B1 Health story. Encouraging lifestyle changes, diet, providing information on available options, alternatives to a holistic approach, and current education on health and wellness. Bring your friends and family for this incredible event, see you all next year!
CONGRATULATIONS TO ALL THOSE INVOLVED – YOU HELPED RAISE $66,510.40!
Caring about how you feel,
In health,
Lahaina Pirri.